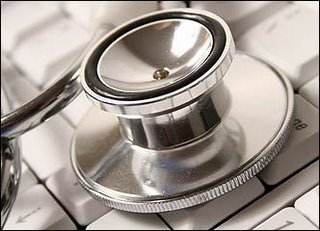 Grand Rounds 4.01 is now up and running (early) over at Kevin, MD. With the turn of the digit, could it be that the great Grand Rounds is four years old? Yeesh! I remember reading my first GR about a year and a half ago and wondering whether I could even post over there. How time flies when you're having fun. Thanks to Kevin for including my post this week:

Doctor Anonymous

notes the importance of washing your hands.
If you don't know what
Grand Rounds
is, it is a weekly compilation of the best posts from the medical blogosphere that moves to different sites each week. And, who doesn't like reading about medicine and science? Next week, GR moves to Dr. Rob's new site over at
Musings of a Distractible Mind
. He had a
blog meltdown
recently. But now, his
new blog
is up and running nicely. Enjoy Grand Rounds!