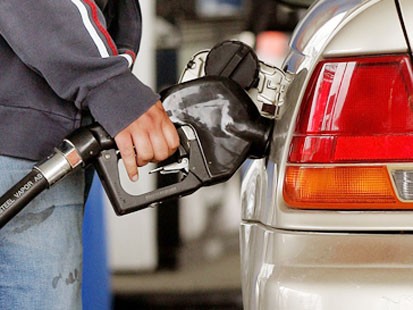 Are you tired of the high gas prices out there across the state and across the country? Well, then why not drive to Salem where we have the lowest gasoline prices in the entire state of Ohio, according to Ohiogasprices.com (at least as of this posting). You can read all about it in our local newspaper.
Salem — Christmas presents came early for Salem area residents — gasoline prices that appear to be the lowest in the state. Smith Oil on East State Street posted its lowest price in some time Tuesday — $2.71 a gallon.
"We're swamped," said Paula Crum, station manager.
Out-of-towners are among those filling up. Crum has spoken with numerous people from the Youngstown area and Pennsylvania who were driving through town and stopped when they saw the prices. These people know a good deal when they see one.
Ohiogasprices.com lists Salem has having the lowest prices in the state. The Web site, which uses prices reported by drivers, lists five Salem stations as the only ones in the state to have prices under $2.80. No other area stations were even close.